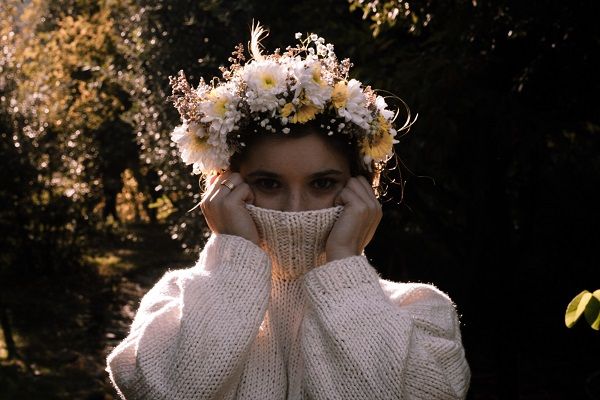 How-To Upgrade Your Flower Wearables
Flower wearables offer an opportunity for creativity and versatility depending on your client. While the traditional flower wearable is still very much a part of tradition for proms, homecomings and weddings, the more modern buyer is looking for something new. We're one step ahead of you with these tips for how-to upgrade your flower wearables.
Flower wearables are taking a step in the bold direction. The modern-day homecoming corsage and boutonniere have evolved in a very revolutionary direction. Just as clients differ, so do their tastes and styles. Learning to upgrade or differentiate your work from your competitors is important to adapt to changes hitting the flower wearable market, so your shop is the consumer's first choice in your area.
Embrace the power of greenery. Greenery is taking the floral world by the thorns and turning it in a different direction. While some consumers are drawn in by more traditional colors and styles, overall greenery is a more preferred trend for the modern-day generation of brides and prom/homecoming goers. While you need both, updating and upgrading your flower wearable resume may be just the makeover your shop needs to dominate event business.
Flower Jewelry
Flowers are a girl's best friend... or is it diamonds? That's ok. We combined both. Flower jewelry is all the rage in the flower wearable world. Upgrade your corsage and boutonniere options with a more stylistic approach. With every piece of flower jewelry comes more wire, more ribbon and more creativity.
Rings, anklets, earrings and necklaces galore, flower jewelry is an option you need in your store. It's cheesy but true. Any piece of jewelry can be recreated with the right product and the right inspiration. Flower jewelry gives you, the artist, creative flexibility, and the wearer more opportunity to express their individuality and unique style.
There are several products you'll want to have on-hand during event season. Some of the products you'll want to have in stock include: Oasis floral adhesive, fabric, cardboard and a variety of ribbon. When it comes to flowers you'll need to have in stock, it all depends on the style you are looking to work with. Greenery and succulents are extremely important to have in stock for the customer looking for a more picked-from-the garden look. Others may prefer a bolder ranunculus centered floral jewelry piece.
Flower Hair Pieces
Hair is the deal when it comes to creating the right staple pieces for an event. It is important to consider your client's style and the outfit they have chosen for the occasion. Your job is to lead them in the right direction. Adapting to learn the skill of creating floral hair pieces will open the door to bigger and better opportunities for your flower shop.
Flower hair pieces can be as diverse or specific as a client's outfit that they are accessorizing. Flower crowns have always been a popular choice, but floral hair combs, floral hats and other floral hair pieces are important to master and offer clients.
Depending on the size and style of the floral hair accessory you are creating, you'll need to accommodate the amount of material you prepare. A large floral hat is going to use a substantial amount more flowers, wire and adhesive than a floral comb. Create according to your client's vision.
Statement Flower Wearables
Go big or go home. While today's generation is all for making a statement, the more simplistic, picked-from-the-garden designs are topping floral trends. In order to combine these two characteristics, many statement floral pieces have bold color paired with a garden aesthetic. An example is peach or pink roses paired with a variety of greenery, moss and succulents. This inspiration is easily transferred into creating a floral scarf that steals the show. It's a perfect accessory to drape across a solid colored dress to add the needed WOW factor.
If you are a florist who enjoys a challenge, floral corsets are taking residence in the flower wearable world. Although they don't appear to be topping your order list immediately, honing your skills and offering such an item opens the door for bigger and more profitable events. Remember to stock up on extra material and florals when taking on a floral corset because this project is one that will take some trial and error. Plus, depending on your client, you are bound to use more than expected.
Floral Shoes
These shoes are made for walking and talking up a storm. Floral shoes are a new and "growing" trend taking the event world by storm. What outfit is ever complete without the perfect pair of shoes?
They are no walk in the park to make by any means. Pun intended. However, for the client active in social media, this may just be the Instagram post inspiration they need. It should be. Once you own this design style, it is easily reused as social content. Take pictures. Create a clever caption that works with your shop and encourage your clientele to share and get 20% off their next pair. It's a win-win.
What shoes are ever complete without a purse to match? Leaf manipulation is incorporated into such a design. A floral purse to pair with some killer stilettos is every statement girl's dream.
With every flower design comes the passion and skill of the florist creating it. While there should be initiative to change and adapt to these new trends given to you, it is important to be prepared. Our wholesalers at Hardin's Wholesale Florist, Inc. in Liberty, NC are here to help you get started with the products you'll need.
Remember every good thing comes from hard work and the willingness to change. In order to upgrade your flower wearables, you'll need to upgrade your skill set. Be sure to prepare yourself and take on the challenge full force. With new trends should come a different approach. It is just as important to adapt to change as it is to update your phone. if you don't update your approach to designing, it eventually stops working. Upgrade your flower wearables and see where the event world (specifically homecoming) will take you. You won't regret it, and we are here to ensure you have everything you need, when you need it.