Blog
Wedding Arches for Any Bride... with any Budget.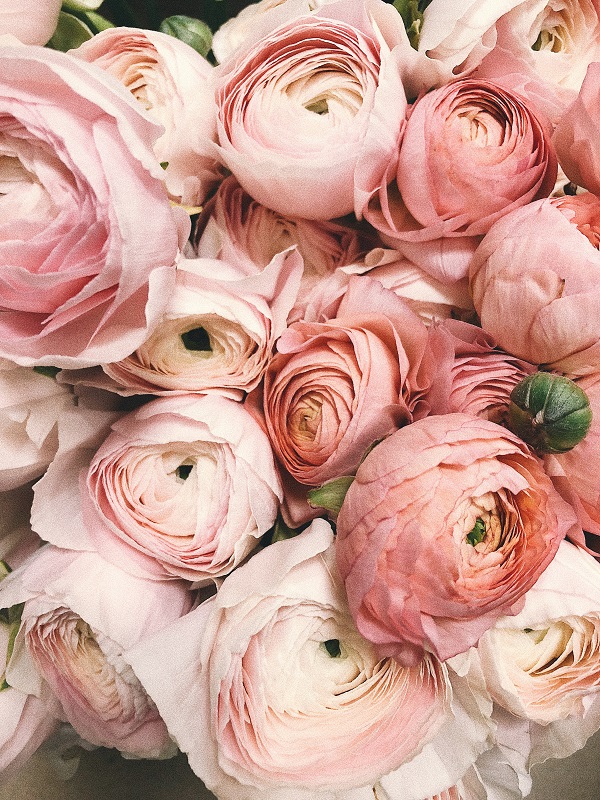 The wedding arch is not only a focal point of the ceremony. The arch represents the home and family that the couple will build together. If a couple has big dreams of an altar for the big day, we have some new ideas for this old tradition.
Popular Arch Mechanics
Regardless of what style of archway is chosen, the choice should be given plenty of thought. One thing to remember is that larger, grandiose archways often can't be moved, so the location of the archway is also incredibly important.
To avoid having an archway with only the one use, use a simple archway and make sure your floral mechanics are secure. Some archways can be moved and repurposed to massage the couple's budget.
Consider a simple arch that can be used for the ceremony then moved for the reception. It could be placed by the cake or even by the bride and groom table as a stunning photo op.
Most archways must be bolted or screwed together, and many have multiple pieces. If the intent is to reuse the archway in several different locations both for the ceremony and reception, you may have to relocate multiple pieces.
When designing your arch, concentrate on florals that either hold up well with no water source or use Oasis products.
When selecting florals, orchids can give you a lot of bang for your buck. Roses are always a popular selection. Hydrangeas, when tubed or in a water source are a great fan favorite.
Ribbons, crystals, pearls and other accessories can add drama and texture.
Ideas on Arches
For some ideas, we spoke to Jackie Lacey, AAF, AIFD, CFD, PFCI, the newly elected National President of American Institute of Floral Designers.
For the bride with a smaller budget whose heart is set on an arch, Lacey said that two potted Areca palms can be bound together with string or ribbon and even be accented with pearls to create a dramatic arch.
These palms can reach heights of 15 to 20 feet. You may be able to rent them from a local plant rental or your favorite big box home improvement store.
For an intermediate budget, you can create an arch by using tall glass cylinders with curly willow. Curly willow, called such for the loosely curling shape of the branches, can grow to 9 feet tall. This arch can be created the same way as the Areca palms arch with its branches bound together at the top, or a wooden dowel can be used to have the branches horizontally stretched over the top in more of a rectangular shape.
To expand on the idea above, flowers can be placed in the cylinders with the curly willow. Hydrangeas and orchids can be used in this situation because they will be in a water source. Streamers of wired orchid blooms or Wisteria flowers can be suspended overhead for a breathtaking, romantic archway leading to forever.
It All Depends on Trends
Dangling delicate flowers from overhead can turn your archway into a fairytale. The trailing stems of Devil's Ivy carry heart-shaped leaves with tiny splashes of gold that can accentuate metallics, which are popular.
If you would like a more structured arch, a pergola can form the foundation of the arch, and they are available in a variety of materials, designs and finishes including bamboo and cedar.
Adding lush greens to an arch lends a bohemian appeal. Having greenery on hand for times when you need more options for texture is a good idea, and foliage is more long-lasting than florals.
A new trend that gives more options for texture without having to go green is the amazing Japanese Bleached Fern.
Infusing an archway with textured grasses like pampas, wheat and proteas adds interest. Grasses are chic, unfussy, ecofriendly and capable of elevating the scene and adding depth and interest. Overflowing greenery arches create a gorgeous frame for the big moment.
Loose, organic florals have been popular for quite some time, but now, there is a minimalist approach to petals. Dripping, linear designs allow you to stretch the florals and the budget as they will take up as much space but with less density.
Speaking of minimalism, minimalistic designs and eco-friendliness are top trends. Combining the two ideas by using wedding greenery and a white arch can create an atmosphere of elegance. Joining the elements of eggshell or alabaster white with forest or fern green is a stylish way to make the most of this trend.
Framing
Acrylic arches are a trend that is surprisingly versatile. Paired with fluffy florals, an acrylic arch has a romantic appeal while it can also go glam with metallic details, and paired with wood accents and simple neutral florals, acrylic can even look minimalist and Scandinavian.
If you aren't using trees, branches or palms as the structure of the arch, the frame can be as simple or elaborate as you need when you consider your florals, the greenery and whether you will be draping any fabric and the shape you hope to achieve.
A simple wooden frame for an arch can come in the shape of a rectangle, circle or even a hexagon, which will influence the placement as well as the design of the florals. Incorporating grasses into a circular arch can bulk it up and make the most of the shape.
Rectangular shapes are where you can make the most of suspending flowers overhead, especially if you are creating a romantic style with more delicate blooms and colors.
Fluffy florals dripping with hydrangeas create the backdrop for a lush and lavish oasis of beautifully blush-colored blooms, regardless of whether your wedding is taking place.
Focusing on Fabrics
When using fabrics, this year has shown a resurgence toward vibrant colors. Bold color selections range from brooding and introspective colors like burgundy and emerald green to cheerful hues like coral and yellow. The latest approach to picking wedding colors shows the interesting possibilities when using various shades of one color.
Fabrics are also more luxurious and less airy and gauzy. Non-traditional fabrics like velvet and cashmere add richness and more dimension.
Whether designing for an outdoor wedding surrounded by greenery or a blank slate indoor warehouse-style wedding, the arch is a way to either expand on natural elements or incorporate nature into a very urban environment.
Creating a dream arch requires collaboration with your client on both the vision and the budget. Although many couples look to Pinterest for inspiration, it is also important to convey to your client that creating an arch with personal meaning is more important than trying to replicate a trend.
No matter what your needs may be, our staff at Hardin's Wholesale Florist, Inc. in Liberty, NC are here with the products you'll need to make the dream arch a reality.
How-To Upgrade Your Flower Wearables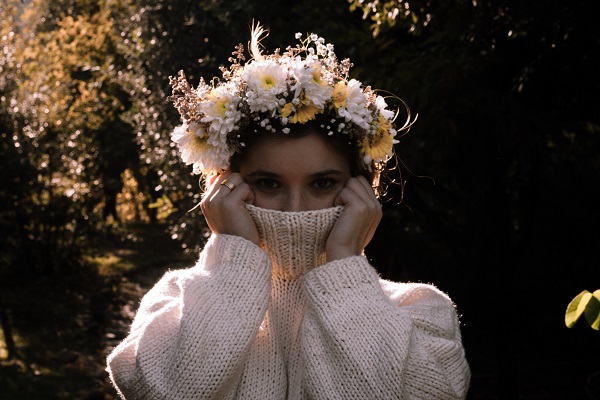 Flower wearables offer an opportunity for creativity and versatility depending on your client. While the traditional flower wearable is still very much a part of tradition for proms, homecomings and weddings, the more modern buyer is looking for something new. We're one step ahead of you with these tips for how-to upgrade your flower wearables.
Flower wearables are taking a step in the bold direction. The modern-day homecoming corsage and boutonniere have evolved in a very revolutionary direction. Just as clients differ, so do their tastes and styles. Learning to upgrade or differentiate your work from your competitors is important to adapt to changes hitting the flower wearable market, so your shop is the consumer's first choice in your area.
Embrace the power of greenery. Greenery is taking the floral world by the thorns and turning it in a different direction. While some consumers are drawn in by more traditional colors and styles, overall greenery is a more preferred trend for the modern-day generation of brides and prom/homecoming goers. While you need both, updating and upgrading your flower wearable resume may be just the makeover your shop needs to dominate event business.
Flower Jewelry
Flowers are a girl's best friend... or is it diamonds? That's ok. We combined both. Flower jewelry is all the rage in the flower wearable world. Upgrade your corsage and boutonniere options with a more stylistic approach. With every piece of flower jewelry comes more wire, more ribbon and more creativity.
Rings, anklets, earrings and necklaces galore, flower jewelry is an option you need in your store. It's cheesy but true. Any piece of jewelry can be recreated with the right product and the right inspiration. Flower jewelry gives you, the artist, creative flexibility, and the wearer more opportunity to express their individuality and unique style.
There are several products you'll want to have on-hand during event season. Some of the products you'll want to have in stock include: Oasis floral adhesive, fabric, cardboard and a variety of ribbon. When it comes to flowers you'll need to have in stock, it all depends on the style you are looking to work with. Greenery and succulents are extremely important to have in stock for the customer looking for a more picked-from-the garden look. Others may prefer a bolder ranunculus centered floral jewelry piece.
Flower Hair Pieces
Hair is the deal when it comes to creating the right staple pieces for an event. It is important to consider your client's style and the outfit they have chosen for the occasion. Your job is to lead them in the right direction. Adapting to learn the skill of creating floral hair pieces will open the door to bigger and better opportunities for your flower shop.
Flower hair pieces can be as diverse or specific as a client's outfit that they are accessorizing. Flower crowns have always been a popular choice, but floral hair combs, floral hats and other floral hair pieces are important to master and offer clients.
Depending on the size and style of the floral hair accessory you are creating, you'll need to accommodate the amount of material you prepare. A large floral hat is going to use a substantial amount more flowers, wire and adhesive than a floral comb. Create according to your client's vision.
Statement Flower Wearables
Go big or go home. While today's generation is all for making a statement, the more simplistic, picked-from-the-garden designs are topping floral trends. In order to combine these two characteristics, many statement floral pieces have bold color paired with a garden aesthetic. An example is peach or pink roses paired with a variety of greenery, moss and succulents. This inspiration is easily transferred into creating a floral scarf that steals the show. It's a perfect accessory to drape across a solid colored dress to add the needed WOW factor.
If you are a florist who enjoys a challenge, floral corsets are taking residence in the flower wearable world. Although they don't appear to be topping your order list immediately, honing your skills and offering such an item opens the door for bigger and more profitable events. Remember to stock up on extra material and florals when taking on a floral corset because this project is one that will take some trial and error. Plus, depending on your client, you are bound to use more than expected.
Floral Shoes
These shoes are made for walking and talking up a storm. Floral shoes are a new and "growing" trend taking the event world by storm. What outfit is ever complete without the perfect pair of shoes?
They are no walk in the park to make by any means. Pun intended. However, for the client active in social media, this may just be the Instagram post inspiration they need. It should be. Once you own this design style, it is easily reused as social content. Take pictures. Create a clever caption that works with your shop and encourage your clientele to share and get 20% off their next pair. It's a win-win.
What shoes are ever complete without a purse to match? Leaf manipulation is incorporated into such a design. A floral purse to pair with some killer stilettos is every statement girl's dream.
With every flower design comes the passion and skill of the florist creating it. While there should be initiative to change and adapt to these new trends given to you, it is important to be prepared. Our wholesalers at Hardin's Wholesale Florist, Inc. in Liberty, NC are here to help you get started with the products you'll need.
Remember every good thing comes from hard work and the willingness to change. In order to upgrade your flower wearables, you'll need to upgrade your skill set. Be sure to prepare yourself and take on the challenge full force. With new trends should come a different approach. It is just as important to adapt to change as it is to update your phone. if you don't update your approach to designing, it eventually stops working. Upgrade your flower wearables and see where the event world (specifically homecoming) will take you. You won't regret it, and we are here to ensure you have everything you need, when you need it.
Natural-Style Flower Designs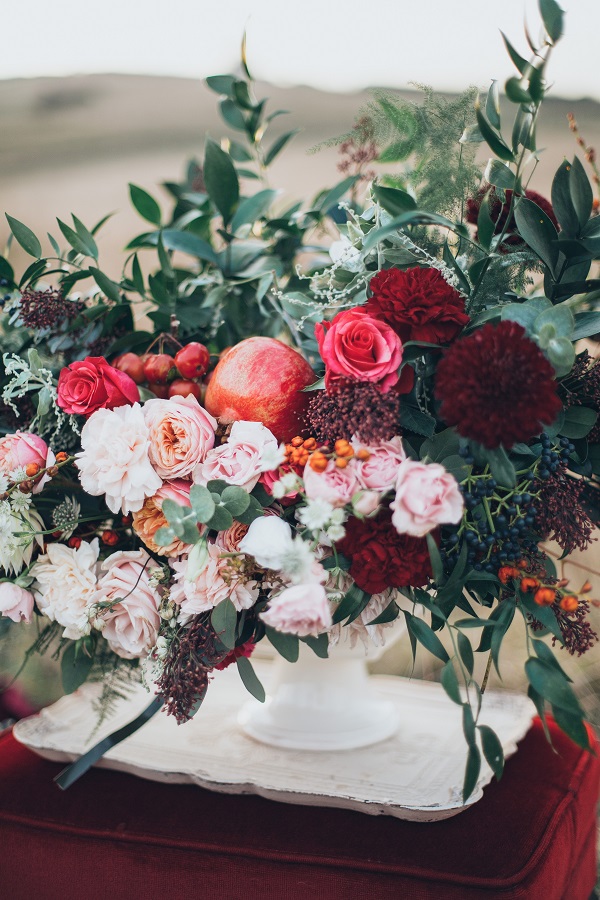 Flowers- They are all natural, but their beauty is defined and categorized by a person's perception of them. Consider the approach you need to take with the overall natural-style flower design trends that are taking over your flower shop orders.
Less frills and more greenery, the modern-day flower shop receives more and more natural-style requests from buyers. What is your shop's plan for action? Take the trend by the stems and design for your clients with these natural-style flower inspiration essentials.
Every flower shop's course for action is going to vary, but the consumer's taste seems to remain consistent in the 2019-2020 trend forecast. Natural-style flower designs are taking over the day-to-day buys and are found specifically in the wedding market.
Go Green.
More and more consumers are looking to go green in their homes. Don't be reluctant to stock up on plants or succulents as an option for the customer wanting the most natural products in nature. These are easy to store and have a long shelf life. They are also easily incorporated into other flower arrangements. Their versatility and natural-style aesthetic make them ideal for the modern-day design.
Going green isn't limited to the home or the environment. Going green has everything to do with weddings. More and more brides are requesting all-green designs for their outdoor weddings. Work with brides to break down what works and what does not.
Eucalyptus and salal are among the more popular choices. Buying these textured greens in bulk will prove cost efficient. Aspidistra, boxwood and pittosporum are easily accented into any design not just for weddings. Talk with the brides who are adamant about going green. Show them their options. Encourage them to explore a little color or variety for texture and depth. Regardless, any extra bulk greenery can be easily transitioned into your more day-to-day designs.
If your bride is looking to go green, explore your options together. This will not only help grow your Pinterest boards and your wedding design portfolio; it will help you further your skills for adapting into your millennial market.
MonoFlower Designs
Baby's breath, baby's breath, baby's breath... Yes, the modern bride loves a baby's breath-inspired design. However, there is so much variety that can be offered... A breath of fresh air if you will. Buying baby's breath in bulk is a safe bet but consider persuading those monoflower-loving brides to explore other options.
What the modern bride really wants is an unstructured, picked-from-the-garden look that every coming bride will pin to their wedding boards. A florist's job is to create this unstructured aesthetic with a structure and bride's dream in mind.
Among the top trending choices to keep in bulk for a blushing bride are the following: roses (classic), tulips (inspiring), calla lilies (sophisticated). lily of the valley (elegant), hydrangea (versatile), peony (feminine). Ranunculus (modern), gardenia (delicate) and stephanotis (traditional).
Flower Chandeliers.
Flower Chandeliers are widely popular in the wedding market. These bold pieces carry a unique level of elegance and variety to any setup. Depending on your bride, your flower chandelier can be as breathtakingly bold or as minimalistic chic as requested.
The natural design trends need not take away from your overall design, especially when it comes to flower chandeliers. Consider featuring popular trends like the amnesia rose with gray and purple tones. Add dark burgundy, green accents and dusty miller foliage for contrast. The burgundy's richness adds statement to the frosted look of the dusty miller and muted color tones.
This stylistic option can be done to any of your flower chandelier designs. If a bride requests the more frosted and/or green look, consider showing what a contrasting color can do to liven up the design. This could be exactly what the bride needs to tie the knot and write the check.
Flower Dreamcatchers.
Who says dreams don't come true? Consider adding more variety to your flower shop. With the same concept as your wedding designs, a floral dreamcatcher can easily capture the attention of any customer with a boho-inspired taste that walks into your shop. It also gives you the opportunity to add some fun and flair to those simple natural-style designs.
The concept of how to make a floral dreamcatcher is very similar to any of your flower wearables. A dreamcatcher is typically formatted around a hoop with products hanging down. When creating a floral dreamcatcher, it is important to consider the products you use. Foliage like salal, eucalyptus and myrtle are all reliable options because they last much longer without a water source. This gives you the opportunity to offer these floral dreamcatchers for an event or wedding with a much greater chance of vibrancy throughout. Orchids and spray roses are among the most popular complementary flowers.
To create the base design, you'll want to stock up on the wire that works best for your designs. Wire options are often in variety such as: metallic, paper covered and cotton yarn. Collect shells, beads, wood and macramé pieces for the essential complimentary accents. Offering this bohemian compliment is a great challenge to tackle. However, it expands your creative horizons and allows you to offer more and more for your event business.
Wedding Arches
Wedding arches can be tricky, but oh so rewarding! Seeing your design come to life is a satisfaction few outside of the floral industry could appreciate. Wedding arches are often a beautiful compliment to a natural-style wedding along with a staple piece to the more expensive weddings.
Floral foam is a lifesaving tool when designing a wedding arch. Your options are as diverse as the style you are creating. Choose from foam cages, raquettes, sculpting sheets and iglus pieces. These options open the door to more creative designs.
The concept of using lasting flowers in case of lack of water source is important to consider. This is another scenario where succulents are great to use. However, you must adapt to what is offered. When going through your wedding consultations, be sure to evaluate what pieces they want and go through which flowers will work best. If they are adamant on some, your floral foam choices will help source the essential water needed to get them through the ceremony.
When buying bulk for your natural-style designs, consider the most durable and flexible options. Don't refrain from exploring color and texture and talk with your customers about options they may have never thought of. Our wholesalers at Hardin's Wholesale Florist, Inc. in Liberty, NC are here to help with everything you need to meet and exceed the expectations set for natural-style, bohemian, rustic and overall outdoor scenic events.
Garden-Style Flower Designs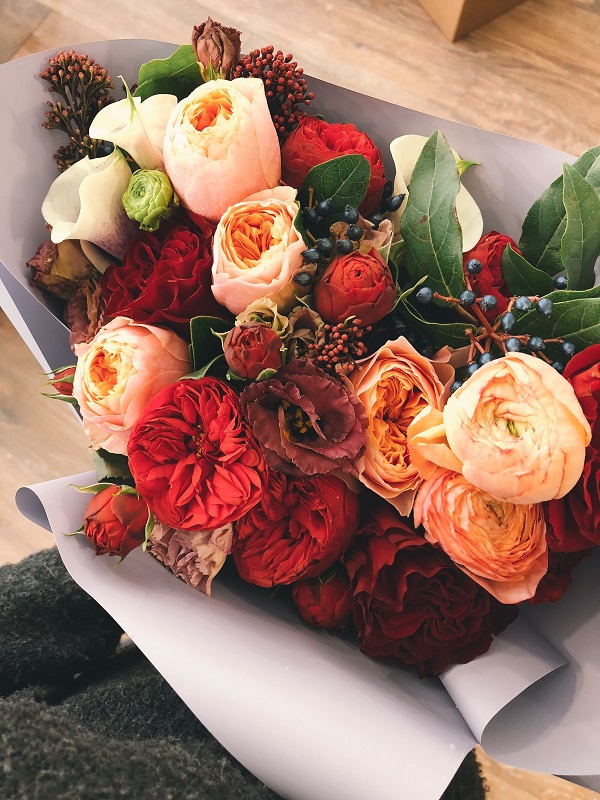 During every period of civilization, in every part of the world, people shaped and redesigned the environment to create places of beauty and respite, the places we came to know as gardens. This natural appreciation for growth and harmony gives Garden-style florals a timeless appeal.
Garden-style floral designs are very natural and look as if the flowers were picked right out of the garden. These designs are more foliage-focused and sprawling, often spilling out of the container that is used.
Unlike other designs, Garden-style florals are not tight and clustered or overly structured. These designs are reminiscent of flowers on a gazebo, delicate, trailing flowers and vines winding through a trellis. For inspiration, look to rambling gardens that are a mix of intentional buds and wildflowers.
The Garden-style designs of the present are an ode to the unique, handmade designs that were created before floral foam. The plant materials are placed in an abundance of colors and forms with thought given to how they would grow in nature. Foliage and stems create interest and maintain the form characteristic of this style.
Some popular flower choices for Garden-style designs are garden roses, scented geraniums, spray roses, sunflowers and dahlias.
Often utilizing seasonal blooms, Garden-style changes with each season to reflect the outside world. In the spring, bulb flowers like tulips and lilies capture the feeling of innocence and renewal. From summer to fall, sunflowers can be a bright addition to your garden-style creation.
Our wholesalers at Hardin's Wholesale Florist, Inc. in Liberty, NC have everything you need to create memorable Garden-style designs.
Setting up the Structure
When creating Garden-style arrangements, you should refrain from starting your design with foliage. Starting with the foliage will inevitably mean that you will be using your flowers to accent your foliage when you should be doing the opposite. Instead, as you place the flowers, layer in foliage. That way, foliage remains the accent, and using less foliage will increase your profit margins.
When you begin your design, start with the most expensive flower and put it in a prominent place, so it will be noticed. Continue adding greenery and flowers to build mass and distribute color and texture throughout. Add some buds or foliage wherever you need color but not in a way that is too fixed or formal.
Whether you use floral foam or chicken wire or floral netting for your structure depends on your design. One of the benefits of using floral wire netting is that is creates a design that is looser than foam and allows you to put your flowers directly into the fresh water.
The popular choices for Garden-style containers are clear glass and ceramic. Glass vessels with a more retro or historic feel will give a Garden-style arrangement more of an undone and updated look. Clear glass is favored by younger people as it has a recycled look, and the youth of today are drawn to items that are repurposed and reused.
Garden-style arrangements are meant to appear free, as if the pieces were pulled out of nature only to fall right into place. As a result, don't overdo it with styling or the illusion will be shattered. Keep it natural and not too stiff or contrived.
If you are looking for a way to update the look, grouping or clustering is an option that will not take away from the overall design style. Consider placing textural flowers or greens together so they become more visible.
Being Green
Greenery is an important part of Garden-style designs. These designs are loose, natural and textured. The unstructured nature of these designs allows for plenty of creativity, and there are no set guidelines for the ratio of flowers to the amount of greenery used. Garden-style is a healthy mix of both flowers and greenery. When seeking out foliage, choose greenery that will drape.
Flowing greenery weaving its way around petals brings the flowers to life without stealing the show. If you are looking for greenery that is easy to work with as it is flexible and can be used in any type of arrangement, look no further than some of the popular options that are available in a variety of colors and shapes.
Eucalyptus
Eucalyptus is a recognizable plant with several variations in shape and size. Eucalyptus has a nice scent and works well as a filler. For large, grandiose arrangements, the tall, round leaf variety can add height and interest. For smaller arrangements, the silver dollar eucalyptus adds texture without overwhelming the rest of the arrangement.
Silver dollar eucalyptus can be used in larger arrangements, but the branches can be a bit heavy and somewhat difficult to control. If using the silver dollar in a larger bouquet, use floral wire to keep it together.
Ferns
Ferns add great texture and mystery to garden-style floral designs and come in a variety of shapes and sizes. They also symbolize fidelity and sincerity, making them a meaningful addition to any arrangement. The Leatherleaf fern is thick with a triangle shape, which makes it great for adding volume while the tree fern is thin and wispy, making it incredibly easy to use.
Italian Ruscus
A wonderful option as it is cost effective, versatile and holds up without water is Italian Ruscus. Italian Ruscus is a pop of intense green that makes it a gorgeous contrast when placed with flowers and lighter greens. Italian Ruscus has a delicate, whimsical look.
Garden-style Foliage and Flower Facts
One large piece of Eucalyptus or a similar type of foliage can be cut into smaller extensions making Garden-style a look that is easy to achieve without having to invest in an abundance of greenery. The same is true for the flowers. This style has the appearance of a lot of florals when in fact, achieving this look requires minimal stems.
If you set out your florals and greenery before you begin, a Garden-style arrangement is a quick and fun experiment in utilizing nature to inspire your creativity.
Today's Garden-style is a clean look that is less formal. It is composed of loose, airy extensions and interesting layers. These natural designs reflect the growing appreciation for the beauty of the natural world and the minimalist impulses that coincide with that appreciation.
Although the designs seem completely unstructured, placing the flowers and foliage in just the right areas and draping the greenery over the vessel in all the right places, leads to a finished, polished design. This style does not demand heaps of flowers and foliage; it just demands your creativity.
Hot Marketing and Design Styles for Millennials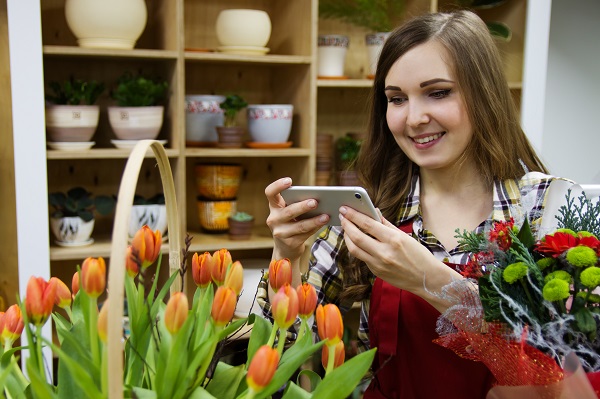 The job of a local florist is changing- DRASTICALLY. Everything we know as fact is now questioned by a new wave of trends from the rising generations. Clothing, haircuts and musical tastes all circle back around through each generation as new. We can't let our art fall between the cracks. Sending flowers isn't a lost gesture that only older generations participate in. Millennials crave that two, just in different ways. Sending flowers still has the potential to gain traction across a wide-range of audiences. In order to do so, our styles must change, so our work stays relevant. It's time to turn old into vintage and outdated into aesthetic. The time is now, and these hot marketing and design styles for millennials will get you started.
FIRST: You'll Need a Platform.
The Millennial generation is for platforms. They are all about supporting a cause, a look, a feel and an impact. Due to a changing economy and job market, millennials aren't as inclined to pay to have flowers sent to someone as a gift or as a random gesture, but they will run last-minute to a grocer and grab something out of their display. Millennials are more inclined to buy a monthly wine subscription, candies from different countries or $5+ for coffees that add character to their Insta feeds. #BASIC
With a little grooming and coaxing, the local florist has the capability to speak the right language and draw the modern eye. There is no definite recipe, but there is an overall concept that seems to be a connecting thread. Millennials are willing to spend money on something they feel adds value to who they are or what they contribute to the world. (I.e. a platform)
Unless you are living in a cave somewhere, you know that social media is a main form of communication for millennials, as well as, most of the rest of the world. Banners and flyers may still be an effective way to reach a certain demographic in your area. However, in order to broaden that reach and increase the millennial purchase, you MUST engage with social media. Whether you sub out a team to run it for you or create an aesthetic of your own, social media is the place your shop should turn to.
DISCLAIMER: Facebook isn't going to reach millennials the way you hope it would. It helps, but it should not be your shop's main focus.
When striving to reach the millennial audience, focus most of your time and effort into Instagram and Pinterest. There are three main tips to get the ball rolling. Create an aesthetic for your shop's social media: minimalistic and bold. If it is clean, consistent and overall pleasing to the eye, it will do better.
Promote social campaigns with the use of social graphics, hashtags and an initiative. Get your audience involved with promo codes, incentives to save or with a purpose they can get behind. This can be done by donating some of your proceeds to charity, donating flowers to a hospital or with the use of a #PayItForward campaign. The millennial audience wants to feel involved and like they are making a difference. If you are accomplishing that, you are one step ahead of the game.
Lastly, your language is a vital component for effective millennial marketing. When creating an aesthetic, developing an initiative or captioning your photos or products, know less is more. Speak less technical and more conversational. Don't be afraid to use humor, popular phrases or puns to add depth. Short simple captions are most effective. Millennials do NOT want to feel sold to; they want to feel spoken to. Keep that voice consistent throughout each of your social platforms.
SECOND: You'll Need a Makeover.
In order to grow, you must be able to adjust. Your shop only grows at the rate you are willing to adjust. The main millennial trend for flowers remains consistent. Millennials focus on the more natural and garden-picked designs. Heads up, millennials LOVE very expensive flowers, but they don't always want to pay a lot for them. It's a tough position to be in. Peonies, orchids and roses are consistently popular, but that's not the only obstacle you'll face.
Everything you have learned up until now is being called into question. What is considered hot and trendy millennial designs are consistently free form, loose and airy. Those bright, symmetrical designs are being replaced with picked-from-the-garden-themed designs that are placed on a white desk for someone's Instagram photo. Most hot millennial designs are a focal aesthetic for those Instagram-worthy looks.
It is important to keep your flower shop stocked up on succulents. They are widely popular in day-to-day designs, as well as, wedding designs. Understandably so, they are a focal point for the minimalistic aesthetic and pairs beautifully with garden designs. Consider getting a variety of succulents in bulk. With the popularity of succulent-inspired flower designs and dish gardens rising, it is important to have what the millennial consumer is looking for.
Pair the patterned and textured flowers like celosia, orchids, green ball carnations, thistles and anemones along with other ideal choices complimentary to the organic textured, natural, free-flowing designs. Bold colors like deep burgundy red are very much trendy. They are also classic. Keep those natural greens and greys and pair them with a bold pop of color like burgundy.
With these natural trends growing, berries, pods, mushrooms, vines and other dried and earthy products are all important to keep stocked, specifically when designing for a millennial wedding.
Just because garden designs are what is hot for millennials doesn't mean color is eliminated completely. Quite the contrary. Modern, bold and refined colors dominate a lot of millennial styles. The millennial generation is all about equality, tolerance and individuality. Color is one way of expressing those unique styles. They just don't want those color to dominate the whole style.
This year's Pantone Color of the year is no stranger to influencing boldness. For the millennials looking for those Living Coral undertones, encourage them to explore burnt orange and rust-colored flowers. For these designs, stock up on cymbidium orchids, dahlias, sunflowers and peach roses.
How your millennial customers embrace their style is going to differ. However, the structured, un-structured garden look and bold pops of colors are an overall phenomenon. If your shop is more wedding-oriented, branch off that trend. If you are leaning more towards day-to-day designs, be willing to "loosen" up your designs for a more free-form styles. If you want a millennial to spend the money, it will have to meet their style. Less is more for the minimalistic millennial.
THIRD: You'll Need a Plan.
How much does your flower shop sell to millennials? Are you looking to grow your reach, or do you see your numbers dwindling and are trying to look for a solution?
Plan and prosper. In order to market to millennials, they need to be sold to without realizing they are being sold to. This can be done through click-baity blogs, promo deals or hashtags. Check your shop's previous history of sales. Which flowers did you sell most of, and which areas need to grow?
When prepping for more millennial-inspired designs, consider the following flowers in your next bulk product purchase. Our wholesalers at Hardin's Wholesale Florist Supply in Liberty, NC are here to help. In order to design with what's hot for those millennial arrangements, you'll need these products.
The Garden Pieces
As previously discussed, the succulent craze doesn't seem to be going anywhere. Whether you buy them in bulk to sell as-is or are looking to design around them, their fleshy stems and overall trendiness are taking over.
Basic greenery, such as grasses and dried flowers, are hot decorative accents for millennial designs. They are expected to take over the wedding bouquet game. More and more brides are opting for primarily green, foliage-styled bouquets, along with other accents. They are typically best used in vintage and rustic weddings. However, they are being more widely used in bohemian, minimalistic and classic -aesthetic-type weddings, as well.
Greenery is widely accepted and embraced in garland forms, bouquet accents and as decorative cake pieces. Leafy eucalyptus and dusty miller are just a few of the accents that are most popular in the 2019 millennial designs. However, ferns seem to be what will be taking over. For the boho-chic, outdoorsy wedding aesthetics, these woodsy plants will continue to fill social feeds everywhere.
Dried lavender, baby's breath and daisies are a few popular added accents. These garden pieces are well-loved for their simplicity and are unique alternatives to the traditional wedding designs. These popular pieces are gaining traction for their overall sustainability, simplistic design foundation and their growing traction on the wedding trend forecasts for millennials.
The New Neutrals
Millennials are all for saving some money and saving the earth to. Millennials typically like to buy local. It doesn't quite make sense because sales from the local florist are still declining. One reason appears to be that the cost doesn't quite meet the cause. Millennials are willing to avoid big grocers and buy local if they feel it will make a difference,
Simple Mono arrangements and wedding accents are a craved design. Millennials want the feeling of flowers picked straight from their mom's garden. Stock up on clematis, lilacs and other flowers with local flair for your local-inspired millennial client.
Market in-season and local flowers. Be willing to adapt. Refurbished products are a millennial must. If you choose to design with local flowers and refurbished products, you add a significant amount of attraction to the millennial market. Don't be afraid to promote that and use it to your advantage.
For those neutral-driven millennial clients, consider adding some blazing bolds to extra white designs you are overstocked on. It will carry over to a bolder millennial client.
The Blazing Bolds
Millennials are all about trends, and 2019 is all about embracing color. Living Coral, the Pantone 2019 Color of the Year, is all that and more. It is a bold pink-orange that adds dazzle to any piece. For the clients that aren't into the blazing bolds, encourage them to consider it paired with a primarily white bouquet or a bouquet with mostly greens. It keeps that bold feel without distracting the eye. Creams, whites and greens are just the balance Living Coral needs.
Anthuriums are another next big thing for the bold-color-loving millennial. This tropical flower is a beautiful balance between classic and millennial modern. They are a natural fit to any wedding at the beach or a statement piece to a house on the water. These beauties can be paired with roses or lisianthus to emphasize a modern look but are best purchased for a millennial that loves color and has this unique taste. It may not be for all millennials. However, most millennials love anything that is unique and less traditional. It doesn't hurt to offer it.
The Feminine Features
For the millennial wanting something feminine but with masculine features, offer a bold, deep color matched with a delicate pink or daring red. Blue hydrangea paired with bright roses is just one example. Plus, these classic beauties are essential to keep on hand. These designs emphasize feminine features without feeling like an all-pink, baby shower arrangement.
This design style caters to the millennial mindset. It is moderate. The pink-is-for-boys-too vibe is easily picked up on. This design style has enough of both features to feel versatile, clean and overall beautiful. You can easily compliment this style with neutral tones such as: tan, peach, gray and brown. Brunia, cattails, cornflowers, boronia and pussy willows are just a few options.
One thing is for certain, the customer is always right, even when they are wrong. They are paying after all. Their style may not match your own, but ultimately, the product is for them. When marketing and designing for millennials, strive to build a reputation directed towards them.
Remember, millennials don't want to feel sold to; they want a cause to get behind, and they are willing to spend the money on something that fits who they are. Don't be wasteful. Use the products you have, just consider repurposing them in different ways. Millennials are our new buyers. They are who are going to keep the floral industry running. We must adapt. These hot marketing and design styles for millennials are one place to start. Let us help you expand your floral design demographic, so your shop can have a more successful future.