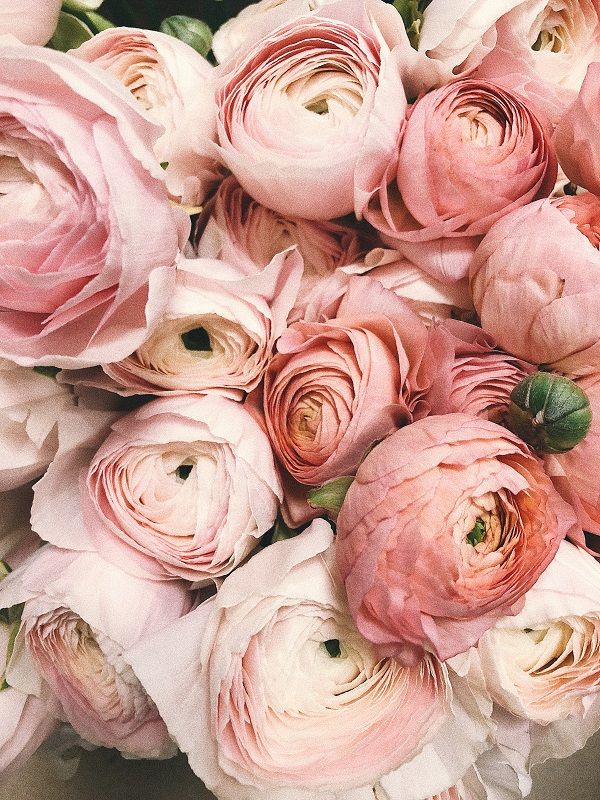 Wedding Arches for Any Bride... with any Budget.
The wedding arch is not only a focal point of the ceremony. The arch represents the home and family that the couple will build together. If a couple has big dreams of an altar for the big day, we have some new ideas for this old tradition.
Popular Arch Mechanics
Regardless of what style of archway is chosen, the choice should be given plenty of thought. One thing to remember is that larger, grandiose archways often can't be moved, so the location of the archway is also incredibly important.
To avoid having an archway with only the one use, use a simple archway and make sure your floral mechanics are secure. Some archways can be moved and repurposed to massage the couple's budget.
Consider a simple arch that can be used for the ceremony then moved for the reception. It could be placed by the cake or even by the bride and groom table as a stunning photo op.
Most archways must be bolted or screwed together, and many have multiple pieces. If the intent is to reuse the archway in several different locations both for the ceremony and reception, you may have to relocate multiple pieces.
When designing your arch, concentrate on florals that either hold up well with no water source or use Oasis products.
When selecting florals, orchids can give you a lot of bang for your buck. Roses are always a popular selection. Hydrangeas, when tubed or in a water source are a great fan favorite.
Ribbons, crystals, pearls and other accessories can add drama and texture.
Ideas on Arches
For some ideas, we spoke to Jackie Lacey, AAF, AIFD, CFD, PFCI, the newly elected National President of American Institute of Floral Designers.
For the bride with a smaller budget whose heart is set on an arch, Lacey said that two potted Areca palms can be bound together with string or ribbon and even be accented with pearls to create a dramatic arch.
These palms can reach heights of 15 to 20 feet. You may be able to rent them from a local plant rental or your favorite big box home improvement store.
For an intermediate budget, you can create an arch by using tall glass cylinders with curly willow. Curly willow, called such for the loosely curling shape of the branches, can grow to 9 feet tall. This arch can be created the same way as the Areca palms arch with its branches bound together at the top, or a wooden dowel can be used to have the branches horizontally stretched over the top in more of a rectangular shape.
To expand on the idea above, flowers can be placed in the cylinders with the curly willow. Hydrangeas and orchids can be used in this situation because they will be in a water source. Streamers of wired orchid blooms or Wisteria flowers can be suspended overhead for a breathtaking, romantic archway leading to forever.
It All Depends on Trends
Dangling delicate flowers from overhead can turn your archway into a fairytale. The trailing stems of Devil's Ivy carry heart-shaped leaves with tiny splashes of gold that can accentuate metallics, which are popular.
If you would like a more structured arch, a pergola can form the foundation of the arch, and they are available in a variety of materials, designs and finishes including bamboo and cedar.
Adding lush greens to an arch lends a bohemian appeal. Having greenery on hand for times when you need more options for texture is a good idea, and foliage is more long-lasting than florals.
A new trend that gives more options for texture without having to go green is the amazing Japanese Bleached Fern.
Infusing an archway with textured grasses like pampas, wheat and proteas adds interest. Grasses are chic, unfussy, ecofriendly and capable of elevating the scene and adding depth and interest. Overflowing greenery arches create a gorgeous frame for the big moment.
Loose, organic florals have been popular for quite some time, but now, there is a minimalist approach to petals. Dripping, linear designs allow you to stretch the florals and the budget as they will take up as much space but with less density.
Speaking of minimalism, minimalistic designs and eco-friendliness are top trends. Combining the two ideas by using wedding greenery and a white arch can create an atmosphere of elegance. Joining the elements of eggshell or alabaster white with forest or fern green is a stylish way to make the most of this trend.
Framing
Acrylic arches are a trend that is surprisingly versatile. Paired with fluffy florals, an acrylic arch has a romantic appeal while it can also go glam with metallic details, and paired with wood accents and simple neutral florals, acrylic can even look minimalist and Scandinavian.
If you aren't using trees, branches or palms as the structure of the arch, the frame can be as simple or elaborate as you need when you consider your florals, the greenery and whether you will be draping any fabric and the shape you hope to achieve.
A simple wooden frame for an arch can come in the shape of a rectangle, circle or even a hexagon, which will influence the placement as well as the design of the florals. Incorporating grasses into a circular arch can bulk it up and make the most of the shape.
Rectangular shapes are where you can make the most of suspending flowers overhead, especially if you are creating a romantic style with more delicate blooms and colors.
Fluffy florals dripping with hydrangeas create the backdrop for a lush and lavish oasis of beautifully blush-colored blooms, regardless of whether your wedding is taking place.
Focusing on Fabrics
When using fabrics, this year has shown a resurgence toward vibrant colors. Bold color selections range from brooding and introspective colors like burgundy and emerald green to cheerful hues like coral and yellow. The latest approach to picking wedding colors shows the interesting possibilities when using various shades of one color.
Fabrics are also more luxurious and less airy and gauzy. Non-traditional fabrics like velvet and cashmere add richness and more dimension.
Whether designing for an outdoor wedding surrounded by greenery or a blank slate indoor warehouse-style wedding, the arch is a way to either expand on natural elements or incorporate nature into a very urban environment.
Creating a dream arch requires collaboration with your client on both the vision and the budget. Although many couples look to Pinterest for inspiration, it is also important to convey to your client that creating an arch with personal meaning is more important than trying to replicate a trend.
No matter what your needs may be, our staff at Hardin's Wholesale Florist, Inc. in Liberty, NC are here with the products you'll need to make the dream arch a reality.