Everything Your Shop Needs for Valentine's Day
If you are asking yourself what your shop needs for Valentine's Day, know that's a trick question. It needs a little bit of everything. Valentine's Day is undeniably one of the craziest times of the year for florists. Be sure to come out on top with the tools you'll need in the shop.
It's Black Friday for florists. Except the only way to save is by preordering from your wholesaler. This also ensures you can contain the crowd with everything you need to succeed on Valentine's Day.
Along with Mother's Day, Valentine's Day can prove very profitable when you set up for success. The best way to do this is by being organized and doing everything ahead of time.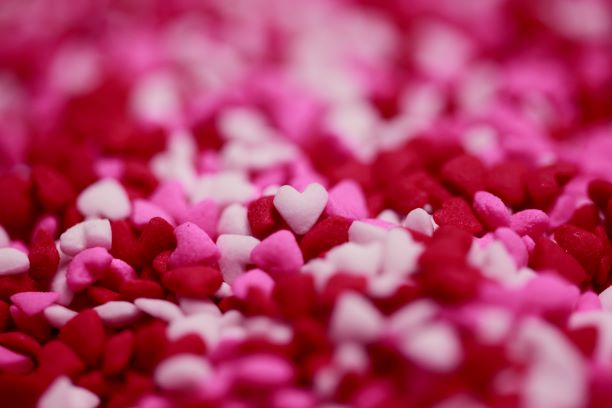 Where to Start
Before you jump the gun on placing orders, check your past years' previous records. This will help give you an estimated place to start. It is also a reference as to what products sold best in your area on Valentine's Day.
Every shop's needs, when it comes to Valentine's Day inventory, will vary. It will even vary among the shops in your surrounding cities. This could be due to what is trending at the time, current economics and the weather in your area. Weather in your area of delivery may pose a major concern because if the product can't be delivered, there is no sale. It is best to prepare for the worst.
Before we get into the beef of your order (the florals), it is important to cover your differentiating accessories, containers and care items. Flower arrangements will be coming in and out of your door on Valentine's Day. As much as we wish everyone would order ahead of time, they won't. There are too many significant others in the world who thought they "had time" or "could pick something up on their way home." Every florist will attest.
While these instances are inevitable, and there is little to do to correct it, you can be ready on your end. Specifically, when it comes to containers, order what you want and what you can reuse after the holiday. Limit choices because all they care about is it getting there before they are too late.
Due to the high demand and influx of last-minute orders, beggars can't be choosers. Have some extra options for the customers who ordered ahead of time. First come, first served. Stock up on the ceramic vases, red glass vases and traditional glass vases for most of the designs. They are versatile and can be interchanged when needed.
Overstocking on these universal containers will help reduce the probability of losing profit because even if you bought too many, they are easily rolled over into day-to-day work after the holiday.
Divide and Conquer with a Plan.
There is so much more that goes into dealing with Valentine's Day than just ordering products. Veteran florists all understand the struggle. Often, the learning never ends. Every year will pose a new set of obstacles that require quick thinking. However, if you put years of experience together from both your wholesaler and your shop, you are better equipped to succeed.
It is so important to sort out labor. How many people will you need leading up to the holiday, and how many will you need for the day of? Additionally, you must balance out the schedules ahead of time. You'll have to decide on breaking up the hours or budgeting to pay overtime.
There is more to Valentine's Day staffing than just the designers. You'll need to prepare people to answer the phones, take or decline orders and adjust where needed. The logistics need to be configured for extra vans, drivers and riders to help the drivers run the deliveries. You'll need to have plenty of boxes to help support the designs to prevent any catastrophes.
For the more time-consuming or menial jobs, consider hiring some retirees or college students for part-time work. They'll appreciate the extra dough, and you'll get the job done without having to send your designers out of the shop.
Incentives are effective ways to keep the momentum up through the chaos. Will there be benefits for the employees? Cater in for lunch or provide snacks? Treat the shop to some coffees or give them a "holiday" bonus. Any and all expressions of gratitude will make for a more pain-free experience.
Know these are strategic on your end too. If you cater in, employees won't need to leave the shop for lunch. This helps you from being short-staffed when you are trying to get the morning deliveries out to offices, schools, etc. Your employees will be happy, and you won't be scrambling to make it to the end of the workday. It's a win-win.
Keep a Floral Focus.
It is all about flowers after all. Yes, you will go through A LOT of flowers, but that doesn't mean you need to stock up on every flower under the sun. Due to their undeniable popularity on Valentine's Day, roses must be preordered to ensure availability. Check your past few years' records to best approximate how much you'll need.
Additionally, there are other popular florals that should make your restock list. They pair beautifully with the Valentine's Day staple look. These florals include lilies, alstroemeria and other mixed designs as options. Since dozen rose arrangements are what is going to be flying off your shelves, you'll have to have some accessories readily available if needed.
Some of your options for accessory or filler flowers include waxflower, Limonium and the classic baby's breath. Although baby's breath lost its groove for a while, this garden-style floral is back and trendier than ever. Due to its popularity, have alternatives on hand.
These alternatives should also include additional finishing touches.
Sign. Sealed. Delivered.
A signed card is one simple and easy differentiator when it comes to Valentine's Day designs. You'll need a substantial amount more cardettes than full-size greeting cards, as they go on all the designs. However, it is important to have a variety of full-size greeting cards as an upgraded option.
Seal the deal with some small touches to ensure your Valentine's Day flower arrangements look their best. Although it is vital to have some ribbon choices in shop for the clients that request it, the growing trend is less ribbon and more rustic alternatives. Options such as ting ting and berries are popular choices.
Chocolates, candies and additional treats should be ready in your shop as add ons. Have your people on the phone promote these upgrades when they are taking orders. Also, these can easily be a part of specials you promote on social media to help drive Valentine's Day traffic into your shop. People love a good deal, and if you can offer a free or discounted add on or giveaway, you'll be amazed at the results.
Before your designs can be delivered, there are some i's that need to be dotted and some t's that need to be crossed. You have the staff, vans and designs prepped, but do you have the space to store the finished products?
In order to get your items delivered in a reliable and cost-effective fashion, devote space to it. Prep some 8-foot tables around your shop that are labeled with zip codes, days for delivery, product specifics and for each designer. Organizing in this way will help you to pre route and pre-plan out your deliveries, so no design or customer is left behind.
Any and all these suggestions should be adapted regionally and budgetarily as each shop will be different. Be sure to deliver your best this Valentine's Day. Ensuring you have everything you need in your shop for Valentine's Day ensures your customer does too.
While prepping your shop's needs, don't forget to include an advertising and social media schedule. Remind your consumers that they can deliver smiles to their significant other and loved ones this Valentine's Day. You may even want to consider dedicating this job to one of your trusted social gurus.
If you want to be prepared, everything should be done ahead of time. Meet with your team about strategy in all aspects. Valentine's Day is not the time to procrastinate. Let our experienced wholesalers at Hardin's Wholesale Florist, Inc. in Liberty, NC help you go through your Valentine's Day checklist, so every Valentine's Day flower delivery is a success.