Must-Have Flowers in Your Shop for Mother's Day
With recent circumstances of COVID-19 in mind, Mother's Day may look a little different this year. It may even be a "come back" holiday for many florists fighting to stay open or for the shops that had to close due to the pandemic. If that's you, let's make the most of the holiday with all the tools (and florals) you'll need.
Mother's Day prep, like other floral holidays, has to be done over a month in advance. You should have a plan for execution and need to place orders for bulk supplies well in advance. Many florists and wholesalers are feeling uneasy as to what this timeline will look like, but just know, we are all in this together.
We are here to remind you to stay positive and stay on the path of readiness. In addition to your must-have flowers in your shop for Mother's Day, we encourage you to also consider having some trending florals on hand upon request.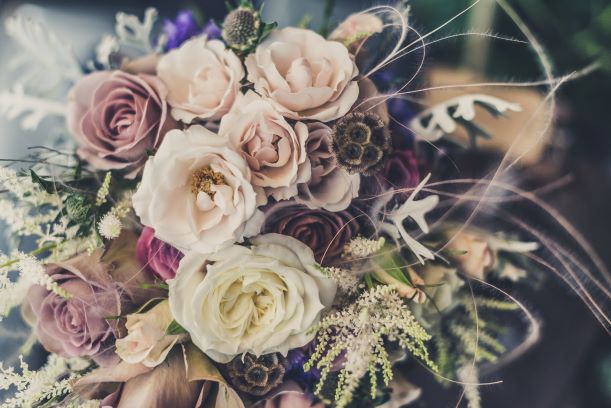 Stargazer Lilies
Is it the feeling of classic admiration or the sweet fragrance of the stargazer lily that makes it a standing favorite among both senders and recipients?
They are a focal flower. To no surprise, their large light pink, white and dark pink colors are an ideal base to design with. They show value as an expensive main flower, but the consumer doesn't need much persuasion to include this floral into their design. White stargazers and Casa Blanca lilies are also recognized as equivalently elegant and graceful.
Roses
What says "I Love You' more than a rose?
Pink, lavender and hot pink roses mix well for a sophisticated and feminine Mother's Day arrangement. Trending now is blueberry, blush, taupe and purple colors. When used, these colors truly elevate a design to the next level. Garden roses are also beautiful to include in Mother's Day styles, as they are one of our favorite trending florals.
Carnations
Some consider this floral variety "old fashioned." However, we are seeing its popularity grow with the next generation due to their long shelf life. Their beautiful color options of purple, taupe and green make them even more attractive to current trends. With the modern-day buyer's love of color in mind. New dipped and stem dyed varieties are also showing up in the market.
Alstroemerias
Alstroemerias, also known as "Peruvian lilies," are available in several colors. Their long shelf life makes them popular for both mixed and mono-botanical designs. They can also be used as a filler flower for all styles. This stunning flower is also a great option for personal flower designs.
Chrysanthemums
Chrysanthemums are known by many names. "Mums" is the word most associated.
"Disbuds", "Footballs" and "Spider Mums" are all single stems. "Buttons", "Spray Mums" and "Pompoms" are all multi bloom stems. They are all great fillers and are perfect go-to's for pillowing and clustering in today's updated styles. They are also wonderful options for hand-tied bouquets, as they add mass.
Matsumoto Asters
If you appreciate a pop of color, Matsumoto asters are your flowers.
Paint your designs with their beautiful hot pink and purple petals and bright yellow colored centers. This flower brings complement to some of the florals with softer tones, but they don't stop there. They brighten up every color pallet.
Snapdragons
These wonderful line flowers are great florals to use when you are looking to add height to a design. Additionally, they are ideal florals to convey garden feelings to today's free form design popularity. These multi-bloom stems are available in some great color variations and soft tones as well.
Consider snapdragons for the more fun and modern Mother's Day design.
Daisies
Both gerbera and field daisies are a mom favorite. From a simplistic hand-tied bouquet to an over-the-top mixed design, daisy color and varieties can be used to create both simple and stunning arrangements. Today's market of consumers' preferences makes daisies must-have florals for Mother's Day.
Hydrangeas
This is a mass flower that you must have in shop for Mother's Day. No questions asked.
Once viewed as a garden flower, it is now a Mother's Day essential. The most popular hydrangea is the mini-green, but we see the mixed antique green hydrangea with its touches of pink, burgundy and even blue growing in trendiness. Its other shades of purple, pink and blue are growing in demand as well.
You truly can't go wrong stocking up on hydrangeas for Mother's Day.
Peonies
Peonies are one of the strong flowers trending with today's generation. It is safe to say that they have fallen in love with this floral. It does have a higher price tag, but peonies make a statement on their own and in fewer numbers.
It's a beautiful and feminine Mother's Day floral.
Plants
Plants are trending in every sense. Simple green plants, exotic plants, tropical plants and succulents are strong in today's market. They are must-haves for spring and can be equally as loved to be gifted on Mother's Day.
We live in a time where trends are changing frequently. Sometimes, they are changing too quickly to keep up with. With that in mind, it is important to have a variety of florals and price points on hand to meet the demand.
Creating designs that can be easily adapted to fit this diversity will help you meet the demand of every consumer. Mother's Day Designer's Choice designs are the go-to florist's choice to get through the holiday successfully. However, if you can offer some flexibility for personalization, it will better set you apart from your competition.
Our team of wholesalers at Hardin's Wholesale Florist, Inc. in Liberty, NC are here to help you prepare and recoup during and after this pandemic. The floral industry is a unique industry. It is filled with passionate and caring people with a desire to care for others and deliver smiles. Your talents and your designs are exactly what the world needs in these uncertain times.
Prepare now to better execute a joyful and beautiful Mother's Day. Let's make the world a more beautiful place, every day.