7 Steps to a Successful Bridal Consultation
They aren't just saying "I do" to each other. They are saying "I do" to you too. When executing any bridal consultation, it is important to be prepared, so you can win over the eager couple. We've listed out the steps you'll need to keep in mind to successfully walk your clients out of the shop and down the aisle with you by their side.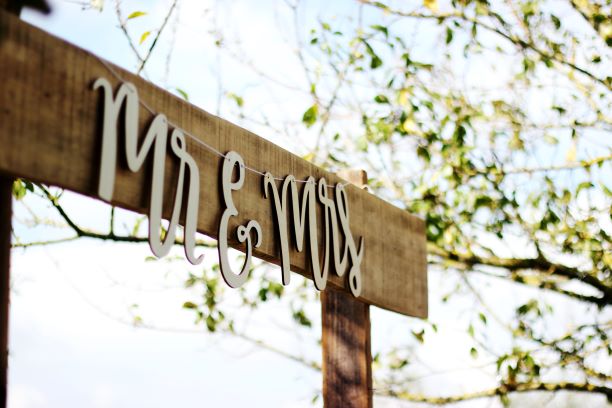 Step 1: Determining Who Your Clients Are
There are certain questions you will need answers to prior to any bridal consultation. If you can get the who and what about the couple and their wedding dreams, then you are a step ahead. It is important to work with your wholesaler to ensure that the necessary products are purchased. It should work with what you need and still make your clients happy.
Collecting this information does not need to be difficult. We live in a time of convenience that embraces modern technology in all aspects. When conducting any wedding business, it is best to keep your website updated and relevant. Have your potential clients fill out the information before your consultation. It is important to know the color scheme, their floral preferences and the dreaded "budget" all ahead of time to ensure a successful overall consultation.
If you do more than just weddings, dedicate a portion of your website to weddings to keep it fresh. This will also allow these potential couples to get through the information in due time. A simple "contract form" or questionnaire can be created manually or through online tools to make the process even easier.
After you collect the answers to your base questions, you'll need to contact your wholesaler. It is important to coordinate to see what florals and products are available for the time of the couple's wedding that fit into their budget restrictions.
Additionally, ask your wholesaler if they have samples of the discussed product to share during the consultation. Make use of the sample product by adding it into the centerpiece for the consultation. It will help turn their vision into reality.
Step 2: Determining the What
What type of wedding are you looking at? This can also be predetermined through your online questionnaire. In addition to the points previously mentioned, the ceremony site, the number of attendees, wedding party information and stylistic choices will need to be known ahead of time.
When a florist is not equipped with this information ahead of their wedding consultations, said florist will have to spend additional personal time outside of their consultation to gather and prepare the information. Time is money after all.
These checklists and questionnaires aren't just preparing you; they are prepping your client. It is important for them to plan early, so they can plan and price shop. Having them come into their consultation completely blind to the process and the budget is a recipe for disaster. This prep helps to filter through the unneeded stress and hassles of planning for your clients. In return, it helps lead to a more successful bridal consultation.
In addition to displaying floral options in your consultation's centerpiece, talk with your wholesaler about photos they have of the preferred product. Additionally, discuss pricing and availability for the scheduled wedding date.
Sometimes your client's wedding dreams don't always match reality. It is important to come up with some solutions, options and inspiration to show them during their consultation. It is all about prioritizing time in order to better execute what type of wedding they are looking for.
Step 3: Things Even A Seasoned Consultant Need to Know
Even the most seasoned wedding consultants need to have questions written down to go over during any wedding consultation. Although you can run a wedding consultation with your eyes closed, even the best of florists can get caught up in the excitement and miss something important.
Having those written questions for reference as an outline during your consultations will help prevent you from having to circle back after the consultation is over. These questions should focus on what you need to know to direct the couple and prepare an estimate for what you will be providing them.
Step 4: Show and Tell
You gathered your information from questionnaires and your checklist. Use this information to direct the consultation. This can be done by supplying samples of potential florals and designs. Make the most of the time you have. If your couple has a smaller budget, it doesn't make sense to show them products they can't afford.
This also applies to them personally. If you have come prepared and shown them their realistic options, and they have brought photos and ideas that are impossible to fit into their budget, be honest and tell them. They may be disappointed and may even try to guilt you into lowering your pricing.
If your pricing is fair and your approach is real and sincere, there is no need to offer an apology or make your profit suffer. Pricing needs to be based on the market and level of service. There is no way around it.
Most humans are visual people. Think show and tell when you were a kid. It allowed you the opportunity to share a unique aspect of yourself in a visual and personal way. Talking with your wholesaler about what visuals you can set up to better highlight the vision of the couple will result in a more successful consultation.
It is one thing to have a picture of what you want in your head. It is another to take the words of other people and physically create something that meets that visually. If they can see it, they are more likely to agree to it, and if what they see doesn't meet their wedding expectations, it is better to know early. This will give you time to mold the design to better fit their style.
Talk with your wholesaler about using containers that you can return after the consultation. This will help you until you have set the standard styles that you'll keep in the shop.
Step 5: The Payment Plan
Bridal consultations are all fun and games until it is time to pay. Often, the numbers take the twinkle out of the eyes of the betrothed couple. However, this is where the structure and payment plan come in.
It is important to be real and be honest. They will appreciate that. Let them know what you handle and for what price. Explain the cost for setup, delivery and when and how it needs to be paid. The payment structure should be talked about and worked through during your consultation. It is not recommended to save payments for the wedding day. It is neither fun nor realistic for any of you.
Whatever you decide, be sure to stick with it. Have a plan and work the plan out. Money talk does not get easier with time.
Your wholesaler is there to help you determine how to price. That is just another reason why doing your homework is so important. If you know what they want, you can better estimate the pricing ahead of the consultation. Develop a pricing sheet to avoid having to backtrack and research for every consultation. This will help make developing a proposal much easier.
Your wholesaler can also help you with timing. Once you know the wedding date, you can work out when the supplies need to be ordered. This will ensure you have the desired varieties and the requested quantities for the desired timeline. When you have this talked through, it makes creating your client's payment plan more exact and is an overall more convenient process.
Step 6: The Things You Should and Shouldn't Do
Whether you are one to try every way around rules or one to follow them every step of the way when it comes to wedding consulting, you must oblige. Every venue, business and provider has them. Sometimes this limits you as a florist for what you can and can't do for the eager couple.
It is important to know what your client is looking for. Not every client is going to work for you, and that is okay. It is important that you do whatever it takes to avoid spending extra time and resources for clients who aren't the right fit. This is just another reason why those checklists and questionnaires are so important. When the important points and preferences are discussed ahead of time, the smoother and more successful your consultation will be.
Do not give your services away. If your client wants that "Cinderella" wedding but the budget doesn't match, work with what you can but discuss, in detail, what the options are. Showing a willingness to work with your clients, your honesty and your overall integrity will sell your service. Your couple wants to feel listened to. If you do that, you are doing something right.
Giving away your services to avoid losing your client to competitors will result in challenges and decreased value of your services. No one wants that. A successful wedding consultation is real and upfront from the beginning.
Step 7: Your Attitude Determines the Success of Every Consultation.
Odds are your potential clients aren't wedding professionals. They may be shopping around. They may even try and compare your pricing to other florists in the area. It is important to stay calm because all they really want is for their day to be perfect (in their eyes). How you react to them will make all the difference in your wedding consultations.
We live in a world focused on online shopping. Weddings are no exception. Be patient. Be willing to answer questions. Be able to explain why services and products cost what they do. If your couples understand it and if you are completely transparent, there is nothing to lose. Be able to explain how flower substitutions, fewer stems, container changes and pick-up services will help them reduce costs and massage budgets.
Just know with every step you take and with every preparation, there will be clients you have to say no to. A wedding consultation is only successful when it is mutually beneficial. Our wholesalers at Hardin's Wholesale Florist, Inc. in Liberty, NC are here to help you in any way we can. We hope these steps will help to make every one of your wedding consultations go swimmingly.