Blog
Things to Never Overlook for Wedding/Reception Décor
We all know the pressure that is involved with decorating for a wedding and or reception. We have all had our fair share of bridezillas and monster in laws. Despite the chaos of it all, those special brides, couples and families are what make decorating for a wedding so special. They trust you to make one of the most memorable days of their life perfect. No pressure, right? It's all in the details. Your work's details make your business stand out. A happy bride leads to a long line of weddings in your future. Keep those soon-to-be brides wanting more with these top 8 things to never overlook for wedding and reception décor.
It is easily debated that the most important part of a wedding is the photography and videography, behind choosing the right significant other of course. Since this is such a vital part of a wedding, it is essential that the flowers can stand out in every shot. Your designs should POP when in front of the camera. It is important to encourage brides to stick with what is going to look best. Sometimes the picture they have in their head may not come across the same way on camera. Push your brides towards colors and styles that will look the best when they look back on photos of their big day.
1. Welcome Sign
First and foremost, ensuring the bride, the groom and their families are happy with your designs is the MAIN priority for weddings. Let's face it. The goal is to make a paycheck and a good reputation for future business. If the bride isn't happy, odds are, the person paying won't be happy either. Along with the bridal party, it is important to take the guest's breath away when they first walk into a wedding. Give them a little taste of what is to come. The entrance or welcome sign should have a little spice incorporated into it. Accent colors like reds always stand out in photos and videos. Various shades go with differing wedding styles. A brighter red accent added to a black and white wedding is one classic yet bold style. Burgundy tones go with the chic-er wedding designs. Design accordingly.
It is important that the bride is amazed as soon as she walks into the ceremony and/or reception. Dazzle the guests and add the essential magic to the day. Recreate the moment of the bride and groom's love story with beautiful flowers that stand out in every photo. Let your floral designs compliment her beauty as she walks down the aisle...
Now, that you mention it.
2. For the Aisle
The last thing a bride should be worried about when she is walking down the aisle is whether she likes the flowers you designed. She should glide down the aisle with no worries in mind. With every gentle step, a wave of confidence should fill her spirit as she sways down the aisle. Every floral accent should catch the eye of both the bride and the guests without taking away from the moment.
The aisle is the pathway toward a future and a new adventure in life. The floral accents down the aisle should be a representation of that future and the love invested into it. It is crucial to keep the aisle elegant yet minimalistic, so it doesn't take away from the beauty of the moment. The moment the bride and groom's eyes meet, love feels the ceremony like the magic in fairy tales.
How is your work contributing to that moment?
It's is all just another moment that will be captured on camera. Your work should help preserve those moments. This leads to another vital part of their wedding's floral future. The wedding party needs to be picture ready.
3. For the Wedding Party
Every wedding party is going to be a key point in making or breaking a wedding's overall vibe and picture-perfect setup. Depending on the bride and groom's preference, the flowers may vary among bridal parties. It is important to deliver the look and feel they are looking for, yet just as important to remain stylish and quality driven.
Depending on the style, corsages are best for the mothers while boutonnieres seem consistent across the board for the men in the wedding party. Talk with your bride about her preferences. Is she keeping the bridal party's styles consistent, or is the bride wanting her girls to have differing yet complimentary bouquets? It is important to ensure that nothing is overlooked at the ceremony.
4. Ceremony
Like every bride and groom, every wedding is going to differ. In most cases the bride (and her mother) are going to input the most opinion into your wedding design. They'll want to know about every nook and cranny. They'll want to know about every shade, how things will be arranged, the amount of time it will take- all while staying on budget. It is important to stay firm on what is and isn't negotiable. They may want something one way, and they will need some serious persuading, along with a long list of reasons why their idea will or will not work. Be prepared with details and alternatives.
In some instances, the groom or some select relative or friends will give their opinions whether you ask for them or not. They need to be heard. Sue this makes our jobs harder, but it could make or break the review they write you. With that in mind, the ceremony details are crucial. The flowers should be healthy, full and ready to shine, but they can't be the center of attention. That is the bride's job... maybe until reception?
5. Centerpieces
The pictures are done, and the dances are over. When it is time for the reception, all the bride and groom want to do is rest their feet and enjoy some food. They should be equally as impressed at your handiwork when they sit during the reception as they were during the ceremony. Frankly, this will be the one time they will get a chance to really look at it. The photogs will get detail shots of the table pieces and garlands draped around the table.
After the detail shots are done, the centerpieces' job will be to impress. They should help the newly married couple take in the elegance of the evening. Yes, there will still be shots taken of them as they kiss and laugh. However, once they sit for the first time that day, they'll want to be able to take it all in. The beauty of their loved ones gathered together, the flowers caressing every table and the love in each other's eyes all deserve to be appreciated. This makes table essentials... well, essential.
6. Table Essentials
Table essentials vary among weddings. Every bride and every groom have an idea in mind when it comes to their dream wedding. Simple floral accents on the ribbon holders, flowers to line the table and floral chandeliers are always crowd pleasers.
The tables are going to be a focal point for the wedding reception. It is essential to put in a little extra time into making the reception perfect. This is where the guests, the bridal party and everyone attending will spend the most time. By the end of the night, shows will be kicked off, and everyone will be ready to party. It is important to focus on making the table essentials a priority. Let those simple details be an eye-catching focus at a wedding reception.
7. The Details
Details can make or break a wedding or reception's overall look. When it comes to details, consider the places that are often overlooked. The legs of a table should NEVER be showing. One reason why focusing on the size and shape of each design is important. The tablecloth and floral accessories need to be designed with precision.
Always consider the focus of the room before anywhere else. Your bride and groom, along with the wedding guests, should be amazed by the first thing they see. As soon as they walk in to either the wedding ceremony or reception, the focus should be designated and decorated.
It is important to get an idea of the venue's layout. You'll have to adjust sizing according to the space you will have to work with. The tables, the chairs and the overall venue need to be investigated before all the time, effort and money are put into designing. Nothing is worse than getting to a venue with a beautiful design, only to find out that it won't fit where it was intended.
Branch off from a venue's space onto the venue's setup. Get rid of "the ugly." The ugly orchids set up outside of the venue, the ugly white tablecloths at the entrance and the ugly knick knacks gotta go. If it is ugly, it shouldn't be a part of the setup. Hide them away in a closet until it is time to tear down. Out of sight out of mind, that's what we always say. They can be returned precisely to the right areas after the day is done. NO harm, NO foul. Don't let all the venue's ugly accessories ruin the work you have put together. The bride and groom are trusting you to make their wedding beautiful. If that means taking then putting back, then so be it.
Talk with your bride and groom about whether they have a wedding planner or not. Depending on the wedding planner, they can be a saving grace or your worst enemy. They will know about all those small details the bride and groom have raved about, giving you a better idea to work with.
8. Requests
There is a fair share of horror story brides with horror story ideas for their weddings.
I want rainbow daisies!"
Who truly wants rainbow daisies as the focal flower for a wedding? That's when you take every fiber in your being to convince the persistent bride that there are plenty of alternatives. Color is something we can work with. Rainbow daisies? Better left unsaid.
It is important to never overlook the request of a bride or groom on their wedding day. If you want to know what not to overlook for a wedding or reception décor, always make sure to explore all avenues. It is important to acknowledge all requests and be willing to speak up when necessary.
Regarding supplies, it is important to stock up on the wholesale flowers your bride chooses. There is some flexibility, but never leave your bride and groom out of the loop. Weddings are an essential part of our industry. They are a great way to grow business and get your work out there. However, when done improperly, your wedding business can go downhill fast along with your shop's reputation. Design and accept weddings wisely.
Take each wedding as an opportunity, but don't take on a wedding if you aren't prepared. You'll need the right staffing and plan for preparation. If you get into the wedding business wisely, it can really help your business grow. Weddings are opportunities to grow and make a difference in a couple's life and relationship. Break down the items you'll need and go in with a game plan. After your wedding consultation, work with the budget, so you can order the wholesale vases, flowers, ribbons and accessories ahead of time.
For better or for worse, our brides should be the priority. A happy bride leads to successful reviews, that leads to a successful wedding business. Among all the challenged that come along with wedding business, there are many rewards. There should be nothing overlooked with wedding and reception décor. If the budget is not there, it is important to at least discuss your concerns with the bride and groom. It will show them you care.
Stress the importance of flowers in a wedding. It may just lead to more profit in the long run. Our wholesalers at Hardin's Wholesale in Liberty, NC are here to help you take on weddings full force. Our 8 top things to never overlook for wedding and reception décor is essential for designing a wedding.
Top Colors for Summer Weddings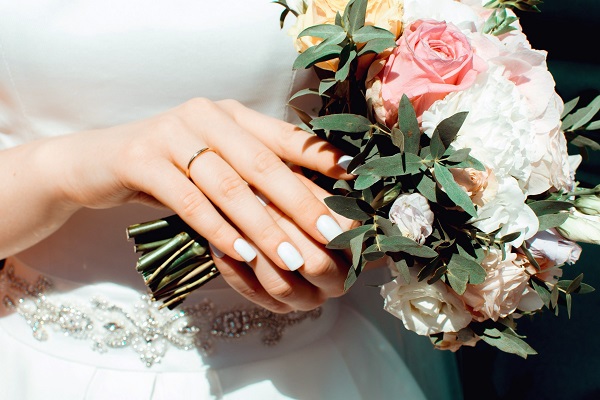 For the happy couple, summer weddings are all about warm connections between the couple and their soon-to-be newly united families. For florists, a summer wedding is an opportunity to showcase your unique talent to create the scene of their dreams. Warm connections can also be made for you because weddings are the perfect venue to display a continuous artistic creation that can simultaneously tell their story and get YOUR name out there.
A constant leader in all things color, Pantone can be referenced to help determine what color combinations might be a popular selection. Of course, the Pantone color of the year this year is "Living Coral," which is described as "an animated, life-affirming shade of orange, with golden undertones."
The rest of the Pantone lineup for spring consist of some warm and engaging colors, perfect for a party atmosphere that will complement the heat and spice of summer. The colors are bright and captivating without being overwhelming and offer florists many options for combinations of both understated colors to soften the look and those bolder colors that your creativity can make dazzle.
The list of Pantone's summer colors is made up of 12 fun, vibrant shades like Fiesta - a fiery orange-red, Jester Red – a very bold, deep red, Turmeric – a lively orange, Pink Peacock – a dramatic pink, Toffee – a reassuring, nurturing brown, Sweet Lilac – a soft, childlike mix of pink and lavender, and more colors that are similarly interesting and deep.
To contrast and enhance the 12 shades, Pantone suggests four colors. Soybean is a versatile option leaning towards a neutral cream that looks fresh and sweet. Eclipse is the sort of navy you only find on a dark night sky before a storm and can be a bold choice for groomsmen. Sweet Corn may be the star of the show for brides because it is a soft and delicate selection form of off-white. The last neutral shade is Brown Granite, a grey yet earthy tone.
"Vibrant without being overpowering, highlighted shades illustrate our desire for authenticity and our continued need for creativity and relatable, accessible design," said Laurie Pressman, vice president of the Pantone Color Institute.
When it comes to coral, note that blue is complimentary on the color spectrum. The two hues give each other strength.
For several years there has been a pattern with colors. Within the pattern, there are variations involving the leading colors of purple, green, yellow and blue. There are always subtle changes in each shade, but the pattern is still there.
Billy Idol sang the song, "It's a nice day for a white wedding," and that is certainly true for summer. According to Jackie Lacey, Director of Education at Floriology Institute, "white is major for this summer."
Even though we are talking about the top colors for summer weddings, white is not actually a color. White is what is known as a "non-color." Black and white do not have specific wavelengths. White possesses all the wavelengths of visible light whereas black is the absence of visible light.
Contrary to the opinion that white can be plain, there are many ways to incorporate white. Black and white together are traditional standards as these colors can be elegant or dressed down. A nice bonus is that black is slimming and white is always perfect for summer.
In a recession or time of unrest, we all go back to black and white and choose variations of red as accent colors. Many people may not recognize the connection, but the popularity of certain colors is influenced by what is happening in the world and any emotion world news or current events may be provoking.
Like any other trend, types of colors gain popularity and are then replaced by different versions and cycle around. Color schemes are either bright, medium or pale. Last year's colors were much brighter, and the year before last, colors were pale. This year, colors are medium in intensity – not very bright but not dull, either.
When colors are paired, they typically fall into a medium scheme. Blue and yellow are generally accent colors. Blue has reigned in popularity but is finally fading and is being replaced by stronger accent colors.
For brides, Sweet Corn is a soft color that is a new twist on the traditional and very reassuring creams and off-whites. Sweet Lilac, Mango Mojito and Princess Blue are great for accent colors. Living Coral and Jester Red will add a pop of very vibrant and memorable color to the scene as part of the florals or even on an embellishment, while Eclipse is great for groomsmen.
Blue and green go well with coral. Blush can incorporate a lot of possibilities for many different color schemes and can also add another layer of romance.
Whenever you take on a wedding, it is important to recognize that it will be a large and often lengthy process, so maintaining a comfortable relationship and open communication with the engaged couple and anyone else involved in the planning process is essential. In fact, the relationship you have is one of the most important components and will directly impact the success of the wedding and the satisfaction of the couple from start to finish.
One of the first questions we are conditioned to ask is what "wedding colors" the engaged couple has chosen, but for some couples you may be skipping a step by asking this question too soon.
As florists, we imagine that the rest of the world sees the way we do. While you can view an arrangement or a painting or even the design and décor of a room and dissect color and lines and critique balance or lack thereof, clients may not have a discerning eye for these details. Not all people are visual. Some may need additional guidance.
For clients who have no idea what colors they would like to choose, have examples you can show to represent the ideas you have and how they can be executed. Be prepared to add additional elements as if you are telling the couple a story. Whether people learn visually, audibly or by writing down ideas, we all universally appreciate a good story. Tell your couple little stories to illustrate different color combinations in florals and what they can say when combined.
Start by asking the couple for details about their relationship. How they met is important, but what may be more important is getting an idea of the mood and the setting. They may want to recreate certain aspects of how their surroundings looked and felt during pivotal moments in their relationship.
Another detail to pay attention to is what colors you see around the couple. Each time you meet, note what colors they may be wearing. If you meet in one of their homes, note how the home is decorated and what colors show up on the wall or as accents. The colors they are surrounded by may not work for a wedding, but it gives you a glimpse of what color combinations they favor. For instance, it is important to find out if the colors they like are muted or bright.
By the time they are meeting with you, most couples have likely already chosen a venue, which will help determine what colors and florals will best accentuate the surroundings. If a couple has a suggestion for colors that you think may clash, be open and honest about your opinion without sounding too critical. Make sure to offer alternatives.
When in doubt about a color they have selected, show them why you feel the colors they chose may not be the right colors to complement their venue or the scene they want to create. Examine ways to honor their choices while still creating a picture-worthy scene.
The season that a couple chooses for their wedding also gives hints into their color choices. Summer is wedged between Spring, which has always been synonymous with softer, more romantic colors, and Fall, which characteristically consists of rich, bold jewel tones. Where does Summer fall in between the two contrasting color schemes?
Summer has characteristically been a season of muted colors with blue undertones. Summer conjures thoughts of the contrastingly playful and tumultuous ocean, warm sand and fragrant blossoms. In the past, blues have played a major role in summer. This time around, blues are present but no longer center stage, and we see more earthy greens and oranges fit for a party on a hot afternoon.
For the summer wedding you are designing, there are some very fun color combos that can be influenced both by the venue and the vibe. For unique, tent-style weddings, consider the bold Pink Peacock or a similar color that can be toned down with a more mellow blue.
If you are planning a fun wedding that feels more like a party, consider going bold with hues that are either complimentary, which exist opposite each other on the color wheel, or those similar hues that are neighbors on the color wheel. If you stick to either of those choices, you can avoid clashing colors.
The bride's look can be accessorized with a gorgeous flower crown of anemones or a similar statement flower. You can also place a single red or orange bloom in a loose updo.
There has been an ongoing push toward what is natural and organic. For weddings with the more natural feel, such as those at a lake, consider muted green shades or softer blues. These can be paired with neutral tones of taupe, greys, beiges and light browns.
Those color palettes are inspiring and breathtaking in the natural environment of a rustic or outdoor wedding. Options for blue florals can be limited as it is the rarest of flower colors, but blue hydrangeas, delphinium, clematis, grape hyacinth and morning glories are all stunning in their different shades of blue.
If you are really looking to make a meaningful statement with blue flowers, forget me nots are delicate and light. These natural blue summer blooms with yellow stamens have always symbolized lasting love. It was once believed that people who wore this flower would not be forgotten by their lovers. Details like that will be appreciated and enjoyed by brides, so definitely share your knowledge about the meaning and history of different types of flowers.
There may be a popular television show called "Orange is the New Black" but when it comes to style, color and weddings, orange is the new pink. If you want a hip take on a romantic classic, think sunset, Hollywood, vitality, a zest for life and orange.
Because of the many muted tones available to peacefully coexist with orange, this is an easy trend to incorporate and work into your designs. Also, flower options abound for these tones, so embrace the new trend of softer orange, peaches and of course, coral. This instantly makes your arrangements more interesting and more charming.
For garden party style weddings, consider the updated, bolder version of pink, Pink Peacock paired with cheerful yellows or pale greens. These color pairings are garden-inspired, so the floral options are plentiful, bright and happy. Peonies are the perfect statement flowers for garden party weddings that lean toward being a bit preppy.
Pink Peacock or a variation of it also looks good on all skin tones, especially when used in floral arrangements, bouquets or even adorning little accessories. Just remember that garden parties rely on florals, so the flowers that are selected and displayed will be the backbone of the entire presentation.
These are just a few examples of how the venue can determine your color palette and assist you in your quest to create the scene the engaged couple want for their unforgettable moment. The colors listed are some of the top colors for summer weddings, many influenced by the Pantone selections.
The florals are the backdrop and often part of the décor, but if carefully chosen, they can even represent aspects of the couple. They become part of the story itself. Like a marriage, the temporary partnership you have with the couple will involve communication, patience, honesty, flexibility and of course, compromise.
Stand up and step out at your next summer wedding. Show your experience through design and education. Our wholesalers at Hardin's Wholesale in Liberty, NC are here to help with all the products you'll need.
Top Containers for Mother's Day Arrangements
The right container is an essential element for tying Mother's Day arrangements together, and visually, it forms the foundation for artistic expression. Interesting containers frame arrangements in a way that celebrates moms as unique, and our favorites keep an eye on trends but aren't afraid to color outside the lines...
Spring is synonymous with renewal and rebirth, so it is no surprise that we celebrate Mother's Day in May. The right container is an essential element for tying Mother's Day arrangements together, and visually, it forms the foundation for artistic expression.
A mother is a personification of fertility, a gardener coaxing life to emerge and love to blossom. Of course, this makes Mother's Day an excellent opportunity to reciprocate by creating gorgeous Mother's Day arrangements in lovely containers that she will keep long after the holiday ends.
Before Mother's Day ever arrives, consider how Mother's Day arrangements are an extension of a mother's essence. Each creation could be developed with a specific type of mother in mind. That way, when customers begin streaming into the store inquiring about recommendations for Mother's Day arrangements, you can ask questions to determine which Mother's Day arrangement would fit with the mother who will receive it.
The following trends are just ideas. The best way to utilize these ideas is to take a personal approach. There are all different types of mothers to draw inspiration from as you create your arrangements this Mother's Day. Start with the container and let it determine what type of mother your piece may best represent.
For the Mother Earth
Whether it is a result of the season or the natural association between mothers and the earth, many of the most interesting containers for Mother's Day arrangements this year have an earthy, straight-from-the-forest feel.
When natural elements with an unfinished look combine with clean botanicals, they create memorable arrangements that look as if they were picked straight from the forest. Wood containers are popular due to trends in floral design that reach for a more unkempt and natural aspect to arrangements. Some containers even have the appearance of tree trunks or branches and these can add whimsy to more common floral arrangements.
For the Fairy Godmother
To take the idea of the forest even further, mothers are often fans of fairytales, and many natural containers could coincide with that feel. Arrangements that look as if they could be crafted by elves can be placed in containers made of stone or other natural materials to stir the creative part of a mother's mind that stores those familiar, spoken fairytales that are so compelling to us all.
If a mother is artistic, enjoys fairytales and relishes being a part of nature, arrangements in more natural containers will likely suit her tastes.
For the All-Natural Mom
There are many metals to choose from to create a clear separation between the floral arrangement and the container. Galvanized metal, textured copper and rust-colored iron in unusual shapes are all examples of pieces that can give structure and add interest to a Mother's Day arrangement while still maintaining a natural appearance.
Metal has many forms and can't be limited to one style, so aside from the textured metals, there are also shiny metals like stainless steel containers to give an opposite modern effect in contrast to the more natural approach.
For the Traditional Mom
Modern mothers will appreciate bold-colored blooms and an edgier tone to a Mother's Day arrangement.
Traditions exist for a reason, and that notion is certainly true when we speak about glass. Versatile, able to change with the times and never limited in color or style, glass is available in bright garden colors to coincide with the season or in trendy muted mustard and blue-grey hues for moms who stay current on interior design trends. They are great for moms who may want arrangements to reflect their approach to beautifying their surroundings.
Mothers enjoy giving comfort, so it is no surprise that many Mother's Day containers are painted peaceful colors like sage and soft pink and that ceramics are found in gentle, smooth shapes but with a captivating and unexpected shine.
Mothers who are traditional in their approach will likely be drawn to familiar and comforting containers and recognizable floral arrangements in those softer colors.
The Glitz and Glam Mom
Mothers are all unique, so for the mothers who appreciate a bit of glamour and glitz, there are containers in deep reds and vibrant golds to bring out the depth and life of the flowers. It helps stray away from some of the safe, natural themes previously mentioned. For those fierce and independent mothers who fearlessly embrace life and pass on their strength to everyone they meet, bold reds shake hands with fashionable teals for unforgettable, architectural pieces held together in containers of glass with interesting shapes in unusual colors.
For the Millennial Mom
For mothers who are the first to rush outside to welcome spring with open arms, there are cute pastel painted baskets and watering cans in child-like colors and shapes that are perfect for creating fun arrangements in bright garden hues. There are also woven baskets that could be utilized for spring bouquets to leisurely rest after being gathered for mom. They are must containers for Millennial moms.
Most moms are optimistic. They believe in the future, and for the mothers who embrace their optimism, there are arrangements with colors that pop in vibrant blues and purples. The best containers for these arrangements are glass designed to have inspired, statement-making shapes in the corresponding colors. These contrast between the two ideas symbolic of balance, of male and female and light and dark.
Once the arrangements have been designed, display similar arrangements close to one another to make the most out of each unique theme and give the themes distinction and identity. Keeping the pieces grouped according to style will also help when assisting customers with choosing the right Mother's Day arrangement.
For all Moms this Mother's Day
Many times, people are unaware of what flowers a mother favors or even her favorite colors or materials, but the most uncertain among us can typically describe the characteristics of individuals close to us that make them unique.
When Mother's Day arrangements can convey aspects of the personality of the mother who is receiving it, the arrangement becomes more personal and an expression of admiration and gratitude for who she really is.
A Mother's Day arrangement makes a statement beyond most gifts. Mother's Day arrangements utilizing interesting containers celebrate what kind of mother she is and why she is so fabulous by really seeing her as an individual and as a mother. All floral holidays bring a sort of chaos along with it. Mother's Day is no exception. Take on the holiday with diverse options for diverse moms.
Studies have shown that flowers are linked to happiness. Women always remember receiving flowers, and this Mother's Day, we can help create memories for mothers that also make them feel appreciated for who they are.
Most mothers are conscious of their health, the health and happiness of their families and making memories that will last. Creating a Mother's Day arrangement in one of these containers helps expand the diversity of your customers this Mother's Day. Our wholesalers at Hardin's Wholesale Florist, Inc. in Liberty, NC are here to guide you in your quest to create the perfect Mother's Day arrangements.
The containers we have chosen to represent Mother's Day combine substance and style in ways that embrace trends but also recognize the timeless qualities that make each mother so special. Expand your reach and increase your profit.
Top Accessories for Prom Corsages
It's that time of the year again. Prom season is upon us. It is time to rally all forces and make those fairy tales a reality. A simple moment in time is made by an intricate floral creation. Switch up your corsage designs for a more modern customer with these top accessories for prom corsages...
Collect more than a paycheck. Collect moments. Every paycheck is a means for survival, but every happy customer is a means toward pursuing your passion. Seeing the look of pure joy on a customer's face is a simple reminder of why we do what we do. There is something so satisfying knowing your work made a difference in someone's day. It is a reminder that your work makes a difference.
Like any other person's path to achieving their dreams, sometimes a florist needs the reassurance on why they do what they do. A single moment in time is made a little more beautiful because of your floral design- made with love and passion. That's something money can't buy.
The great thing about the floral industry is that every day is a little different. It is the start of a blank canvas with a jovial idea behind it. Our customers' hearts' desires are our hearts' desires. The goal is to make something they are proud of with our talents and abilities. Prom is no exception. Be prepared to take on the challenge with the top accessories for prom corsages.
`
Unstructured Look with a Structured Form.
With every event and with every holiday, there is a different audience to cater to. Prom is the one time of the year where our Gen Z crowd is our main priority. We often forget the Millennial generation is exceeded years long past prom. Generation Z is the new target audience for prom. The new and upcoming trends are a focus on minimal looks and unstructured feels.
Although our Generation Z, prom clients want those unstructured looks, it is important to ensure it is structured enough to survive all the night has to offer, it should be able to withstand any moving and grooving, all while perfectly accented their prom attire.
It is important to ensure stability with any floral accessories for prom. It doesn't have to be limited to corsages. Body flowers of all sorts are in- jewelry, necklaces, flower crowns, bracelets, belts, shoe adornments and the list goes on. One helpful accessory to help with a killer corsage for those generation Z prom corsages along with other body flowers is bark-covered wires. This accessory help give the feel of an unstructured design with a structured body.
Less is More in the Generation Z World.
In past generations, prom composed of a whole lot of glitz and even more glam. That remains true in certain situations, but our newest budding generation has a more minimalistic style in mind.The Generation Z prom goers are taking on a minimalistic approach to design both their home and in their style.
While sparkly ribbons and jewels often ruled the world during prom season, it is more important to stay stocked up on long-lasting flowers such as succulents. Succulents are a huge crowd pleaser. Stock up on Raffia, dried products and grasses. The free form and more natural styles are what catch the eye of most of Generation Z. Keep the glitz and glam on the downlow but be sure to have them on hand for the more traditional high school prom queen.
We are in a succulent-crazed world. Offering these unique beauties into body flowers will not only help your shop stand out, staying up-to-date on trend will help with your shop's overall reputation for those young buyers. Staying up to trend is the only way to make it in this constantly changing business.
In Addition, Body Flowers...
In addition to our beloved corsage, a variety of body flower options are swarming day-to-day requests of a flower shop. Today's prom goers are widening the horizon with requests of flower jewelry and accessories. Along with our updated corsage accessories, consider revamping your designs into a variety of body flower options.
Your collection of barked-covered wire, berries, pods and dried products can easily be converted into other body flower accessories that will have your Generation Z crowd of prom goers ready to take on the night. Provide your young customers with a meaningful experience. They are our future generation of buyers. Leave them wanting more.
Make their prom special. Then when their weddings and special events role around, they'll be coming back. Flower crowns can be easily made from refurbished products that are used in your corsages. Stay stocked up on the more versatile option, so creating complimentary flower accessories is a breeze.
Affective Presentation.
Along with the simplistic look of these natural formed arrangements, it is important to be prepared with the proper containers to finish with affective presentation. Clear boxes are ALWAYS necessary to keep stocked in shop. Consider keeping some extended boxes on hand for the girl group taking on prom together. Add in some ribbon and shred to keep the pieces safe and accent them beautifully.
These extended boxes and boquet boxes are great for the prom beauties who want those complimentary body flower accessories for prom. These extended boxes are also great for that dozen wrapped roses/corsage combo. Send it with them all set up to display to their prom date. It is important to present them in a beautiful way for a beautiful day. Use the containers and presentation to compliment the corsage and other accessories. Although a beautiful presentation is important, ensure your presentation keeps the flower jewelry safe.
Floralife products help add life to some of the duller designs. Clear Crowning Glory helps add the needed hydration and shine to foliage in need of a little something extra. It is important to get the best product for the job, so your next customer will be a returning customer. Share some shine with the shining prom queen. Every flower accessory should reflect who they are and should be representation of your shop.
It is important to be prepared for every holiday and event with an adequate amount of supplies, especially when it comes to prom. Prom is one opportunity every shop gets to reach out to the younger generation. Generation Z and the Millennial generation are arguably the hardest audience to reach for most flower shops. Prom is your opportunity to really reach out.
Don't let your shop fall into the traditional way of doing things. Focus on unstructured looks with structured forms. Remember, less is more in the Generation Z world. Don't limit you customers to just corsages. Use these top corsage accessories in your other body flower creations. Our wholesalers at Hardin's Wholesale Florist, Inc. in Liberty, NC are here with everything you need! Lastly, how you present your work is going to reflect your flower shop. Do it well, and happy prom designing!
Everything You Need to Make Moms Happy this Mother's Day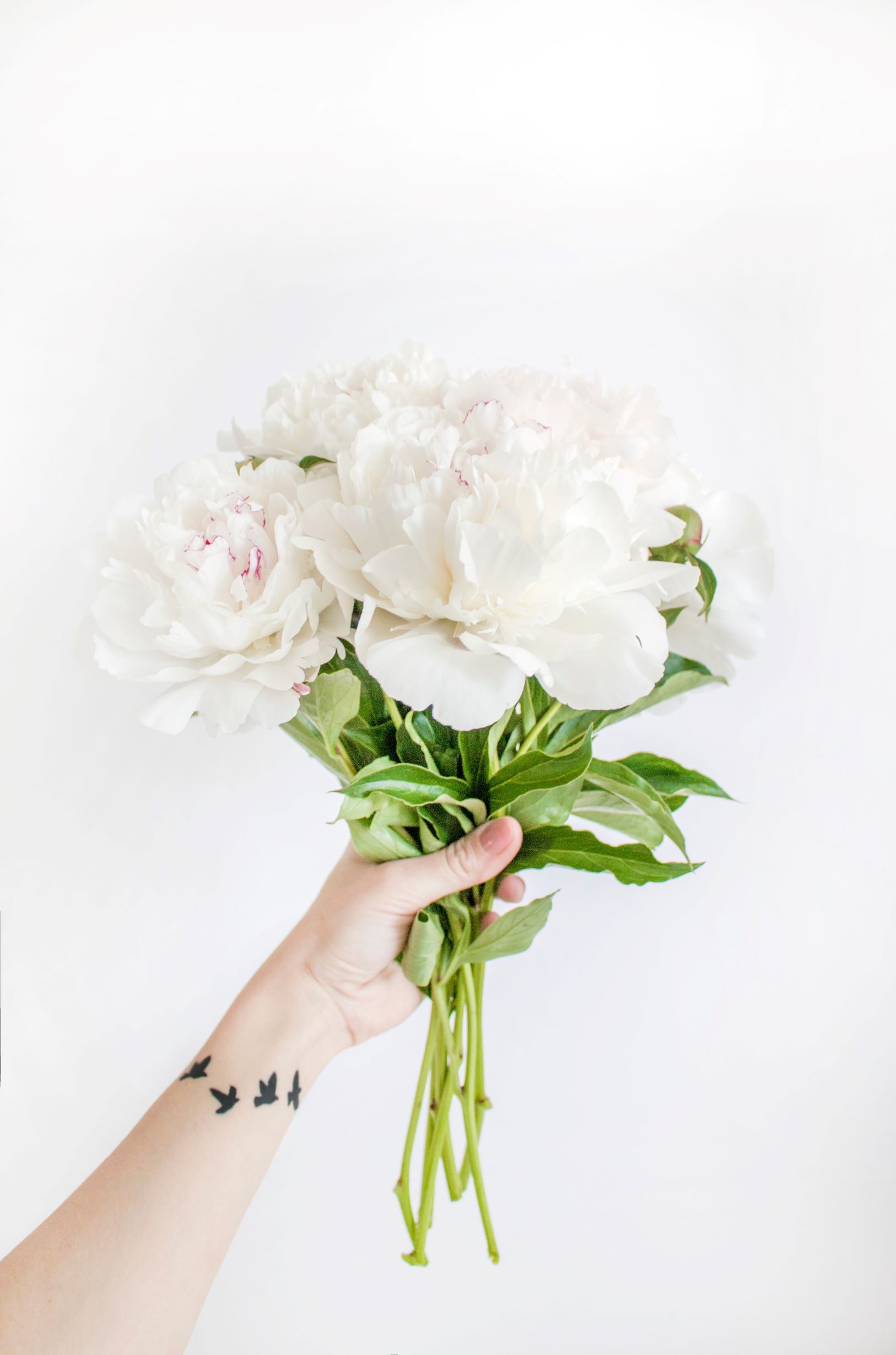 Let's face it. We wouldn't be where we are without moms. Literally, we wouldn't be here. Mother's Day is such a major part of the floral industry because of the position mom holds in many lives. Take on Mother's Day full force because if mom isn't happy, nobody is happy. Our wholesale florists at Hardin's Wholesale Florist Supply in Liberty, NC are here to help.
Like any other major floral holiday, Mother's Day prep is essential. In order to get through the holiday rush, you'll need to have an adequate stock of Mother's Day flowers. Stick with the classics, Roses, Lilies and Peonies, or add variety with Orchids, Sunflowers and Tulips.
Choosing the ideal Mother's Day flowers are a major priority when prepping for the holiday. It is important to check back logs along with your loyal employees' overall assessment. Looking through records of your overall orders of Mother's Day flowers will help you narrow down the numbers, and your employees' assessment will help narrow down the nitty gritty of the holiday chaos.
Whether it is your first Mother's Day in shop or your twentieth, the holiday is changing just like the popularity of Mother's Day flowers. Having a variety of Mother's Day flowers in stock will help your shop stand out. Have everything your customers didn't know they needed without breaking the bank.
Overstocking Mother's Day flowers can punch a major hole into your profit margin. Get your staff's overall opinion, review previous holiday spending and check the latest trends for moms. Putting in a little extra research can be the determining factor between a successful and an uneventful Mother's Day in your flower shop.